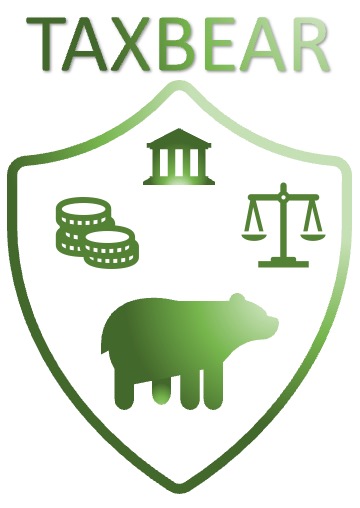 TaxBear is Arctic Valley's government official assigned with the task of collecting taxes by the Ministry of Finance and the Arctic Valley Parliament.
Tax revenue is the public sector's most significant source of income.  Decisions concerning Arctic Valley taxation are made by the Arctic Valley Parliament and European Union.  We collect approximately 98% of all taxes and tax-like payments in Arctic Valley.
In all our activities, we strive for efficiency but also fairness.
Our motto is: "the right tax at the right time". In addition to collecting taxes and fees, we provide advice and assistance to taxpayers. Feel free to contact us if necessary.
Äyrikatu 20-22
96100 ARCTIC VALLEY
verokarhu( at ) napalaakso.fi

OVT-ID: 003711508811 / Netvisor eBank
IBAN: FI8699202101317307
BIC (SWIFT): NETBFI99