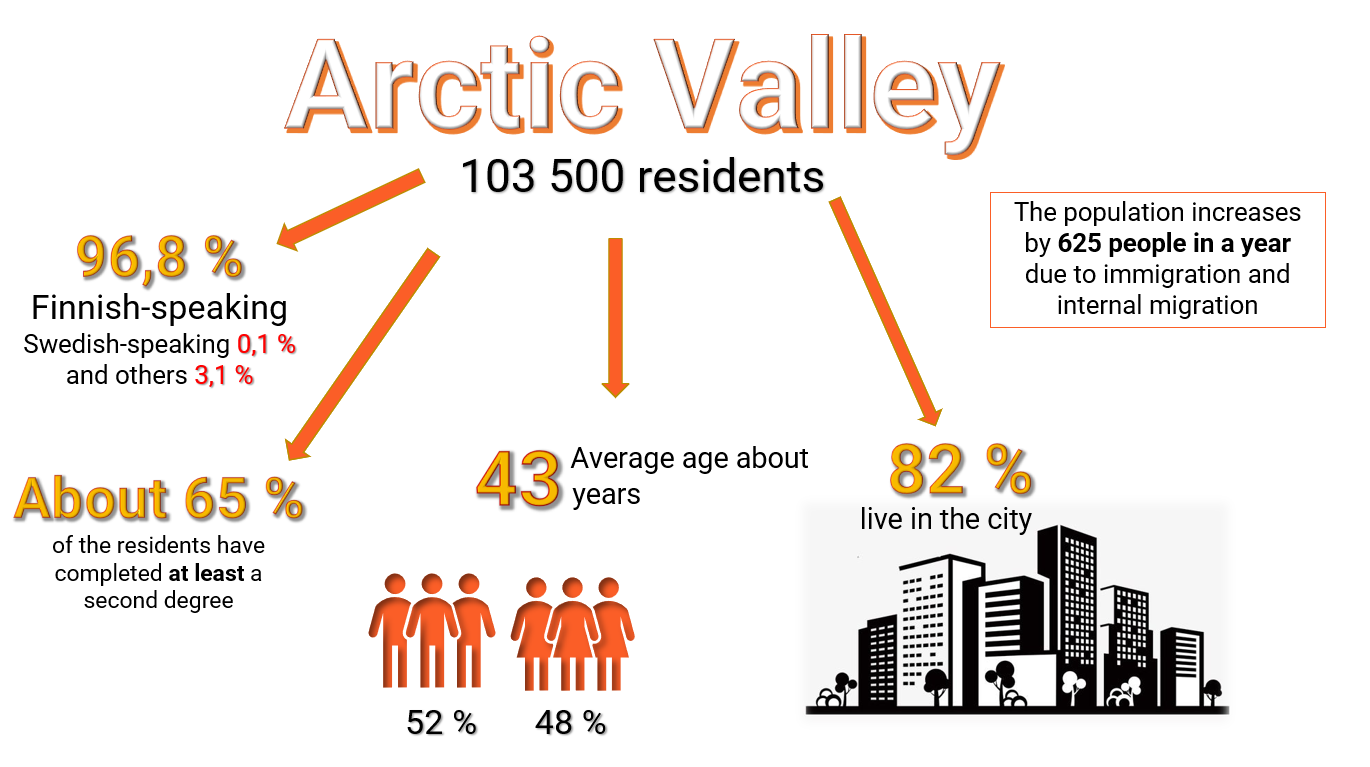 The Economy of
Arctic Valley
Arctic Valleys most important livelihoods are industry and tourism. They employ the majority of the residents. There are two large industrial companies that operate in Arctic Valley: Napatehdas (a metal producer) and Napakelkka (a company that manufactures motor vehicles). Arctic Valley is known around the world as Santa's wonderful city due to its closeness to the Arctic Circle and its brand.
Facts
Population (pop)
103 500
Population density (pop/

km

²

)
24,8
Area

km

²

4 747
Community charge (%)
20,5
Communications
Finavia Airport,
VR railway station,
Ajos Port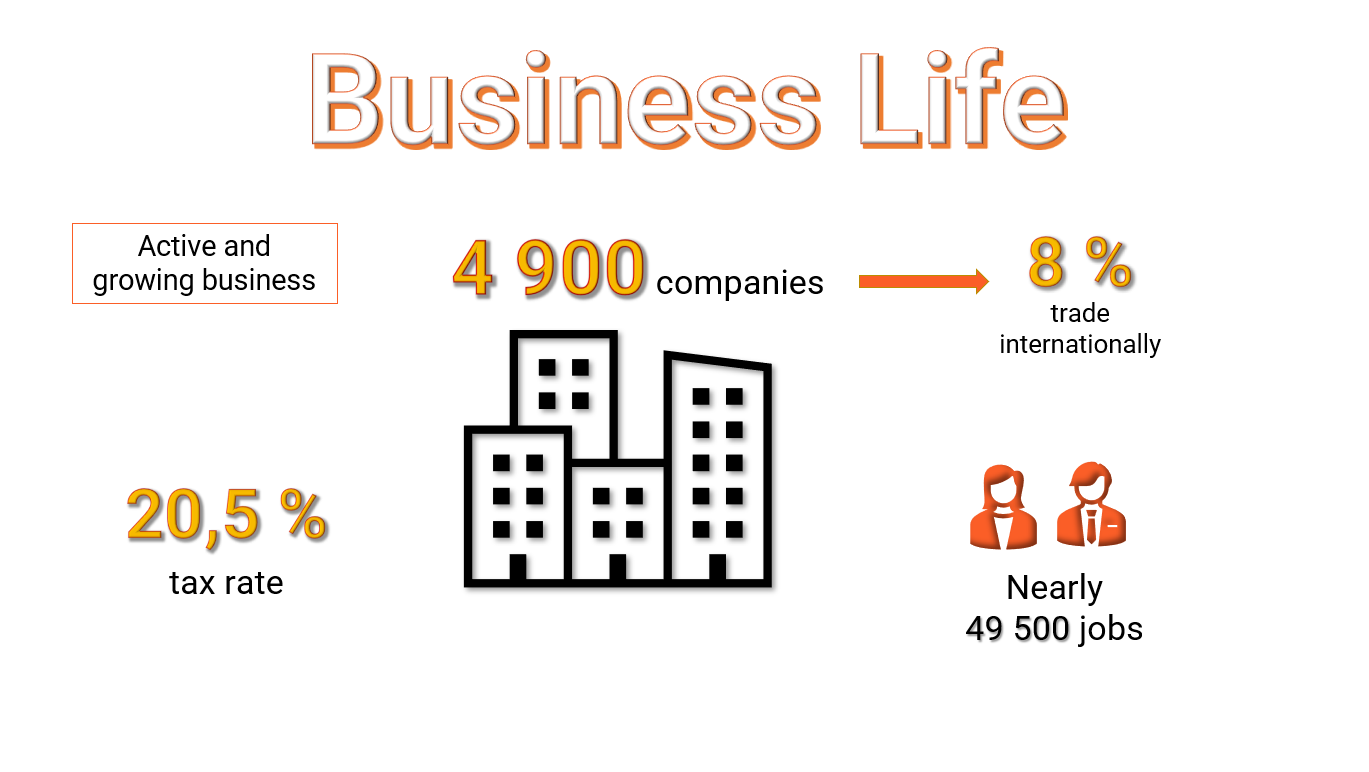 Services
Arctic Valley's services include the region's central hospital, police department and rescue services. The municipality of Arctic Valley also offers other necessary and basic services such as a library, schools, cultural services, social services, employment as well as economic services.
Arctic Valley has a wide range of different shops and services. Several hundreds of companies from different sectors operate in the Arctic Valley and there is plenty of room for growth. Despite the tough competition, Arctic Valley is a city of opportunities for entrepreneurs.
Infrastructure
Arctic Valley's infrastructure is built around the E4 highway, and the location is logistically excellent. This enables smooth traffic between the city's main arterial road, as well as prevents traffic congestion. The city has a railway station, an airport and Lapland's only deep harbor.
Location
The city of Arctic Valley is located next to the sea, which creates good logistical opportunities for economic life. The municipality of Arctic Valley spreads north to the latitudes of the Arctic Circle.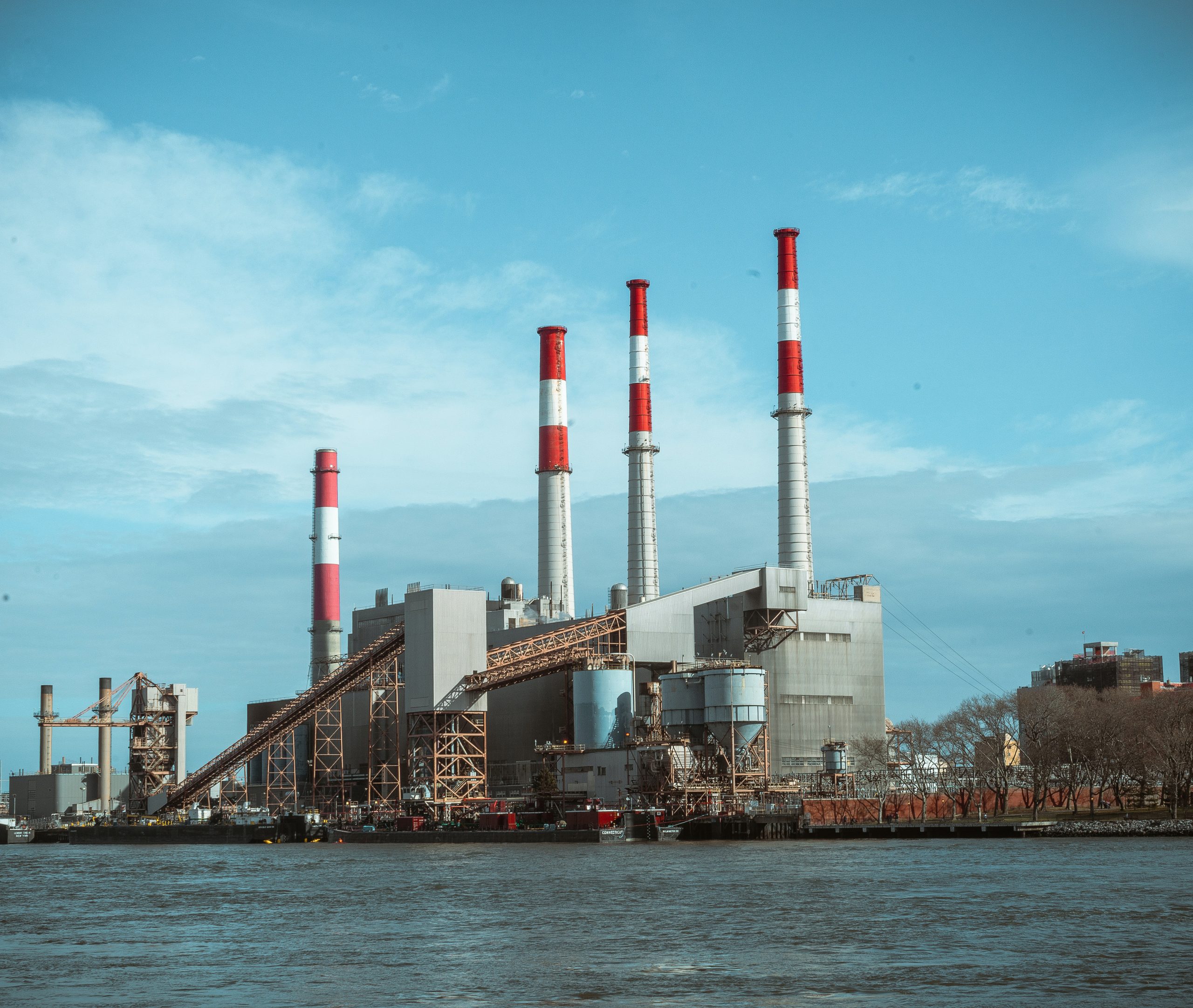 Industry
Arctic Valley's industry consists of a few large industrial production plants and other smaller industrial sectors.
Large industries that operate in the Arctic Valley are an iron production facility for the metal industry and a vehicle factory that assembles Arctic vehicles.
Arctic Valley's industry is a major employer in the economic structure of the region. The industry employs currently more than 1,200 people.
Tourism
Arctic Valley offers diverse tourism opportunities in every season:
A winter wonderland accompanied by snow and the northern lights.
In the spring, the traveler who comes to the valley sees Lapland's nature coming to life as well as the mighty forces of nature when the ice melts.
In the summer you will find a unique nightless night and Midsummer Day.
Autumn is a magical time when nature brings out the brilliant colors of autumn.
The attraction of tourism is centered around Santa Claus, so the number of tourists is at its peak around Christmas time. The summer tourism opportunities offered in the Arctic Valley have gradually been developed to be more diverse.